Hello SEISMIC Community,
Discount pre-sale tickets are running out. If you don't have yours already, get on it now and tell your crews to do the same. If you miss out on pre-sales, note that we will have plenty of general admission tickets available at the door. Limited Discount Pre-Sale Tickets are available here:





The weather looks great for Saturday in OAK and SF. For those of you heading over to LovEvolution, we have the PLUMP DJs playing a teaser set on the main stage at 4:00 and Plaza De Funk getting things going on the Dancetranauts Float (also at 4:00). Pace yourselves and get to Mighty early as we will be going strong at 10:00 PM and rolling into the early AM.

SEISMIC HQ is excited to announce the return of AFTER The LOVE for the 8th year running at Mighty on Saturday, September 24th. LovEvolution will have a new home in Oakland this year, but the place to be when the sun goes down is once again with SEISMIC at Mighty! For those of you who have joined us for this event in the past, you know how much fun there is to be had. We are pulling out all the stops again this year with an A-List line up of International Superstars and Local Heroes to keep you rocking all night long.

We are bringing back two of our favorite acts to headline the party: The legendary PLUMP DJs and the master of the build up, PLAZA DE FUNK.

The PLUMP DJs came onto the scene in the late 90's with their debut album, A Plump Night Out and quickly established themselves as industry stalwarts, consistently delivering brilliant dance tracks. They continue to push their sound in the studio and with their live performances. It has been almost a year since the PLUMP DJs have been in SF.




NEW PLUMP DJs Mix

As a little teaser/taste, here is a live mix from the PLUMPS!
Note this is the full hour and a half set from a recent show at XoYo in London.

You can download the MP3 (be patient!)





» Stream it instead


PLAZA DE FUNK
Plaza De Funk is relentless in his delivery of floor stomping, ass shaking dance grooves. This will be PDF's 4th appearance on an AFTER The LOVE line up. We like him so much that we might have to start billing him as a SEISMIC resident!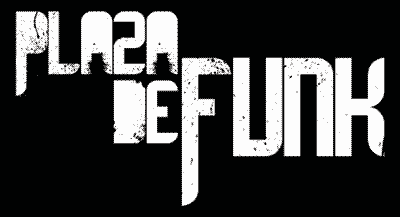 Joining The PLUMP DJs and PDF are some of SF's finest house, electro and breaks DJs: Murphstar (SEISMIC), Samira (SEISMIC), Trav (SEISMIC), Clarkie (Deep End), 8 Ball (Space Cowboys), DJ ICON (Illeven Eleven), Zach Moore (Space Cowboys), and more TBA.

We look forward to rocking out with you again on September 24th!

If you read this far you should be rewarded. Use the code "seismic" at check out and receive $5 off your pre-sale ticket. Note that there is a limited supply of these codes. The SEISMIC Crew
www.seismicsf.org
...because seismic matters